Our scientists once again took part in the international scientific and practical conference of KuzSTU. - News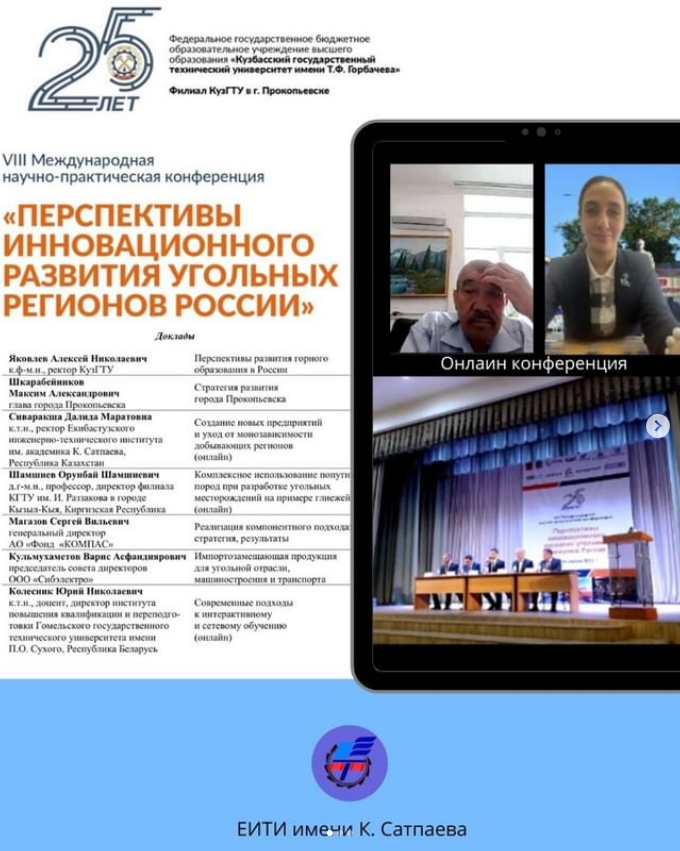 Экибастузский инженерно-технический институт им. ак. К.И. Сатпаева много лет тесно сотрудничает с филиалом Кузбасского государственного технического университета имени Т.Ф. Горбачёва в городе Прокопьевск.
Сегодня наши ученые в очередной раз приняли участие в международной научно-практической конференции КузГТУ.